"Every moment is a fresh beginning."- T. S. ELIOT
Who is Leigh Donovan?
Leigh has been called a daughter, a sister, a friend, a bike racer, a mom, a wife, an entrepreneur, a coach, a business owner, a passionate bike enthusiast, and possibly a few other things, but we will stop there. With her love of dancing and singing and a voice that can carry through a football stadium, Leigh has been known to be the life of the party and has a memorable laugh, known to make someone's day.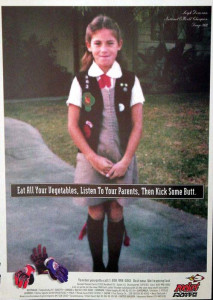 By age 11, Leigh fell in love with the bike. Back then it was a BMX bike, today it is a mountain bike. As a youth, in addition to being a BMX national champion, Leigh was a competitive runner, roller-skater and softball player.
During middle school she was voted "class clown" which bothered her, as she felt she was more of the "best athlete," yet school sports were not her forte and she never did win the "best athlete" award. After years of focusing on being better than the award, she figured it out and began to focus on her results, not the awards. With her new focus on Mountain biking in 1992 Leigh found her "home". She won many races, championships and traveled around the world for almost a decade. Those results turned into a successful racing career (with lots of awards) and today that success has helped Leigh make ichoosebikes a place where riders can become better; better on the bike and possibly better in their own lives.
After her racing career, Leigh wanted to prove that she could be successful off the bike, so she opened a retail 'Contemporary fashion' clothing boutique (her other passion is shopping and fashion) with friend Jennifer Gabrielli and they named it Tangerine. The store was a space where Leigh became a woman. Tangerine was a place where both women and men came for great conversation, fabulous clothes and the best customer service around. When the economy changed in 2008, sales at the store began sliding. And after 3 years of dealing with an unstable retail environment and more stress than most would want to endure, Leigh and Jenn decided in 2011 to change directions and Tangerine would close its doors and say goodbye to beautiful Temecula, CA. While Leigh was saddened, she had missed her friends in the bike industry and was excited for the opportunity to get back to her roots. It's now been just over 5 years since the store has closed, Leigh still misses all the cute clothes and seeing what is trending in fashion before most, but Leigh has come home. With the support of her partners,  Liv Cycling, SRAM, Rock Shox, Clif Bar, and Troy Lee Designs, she hopes to be around for the long haul. Come join Leigh out on the trails and come "home".
Here are some pictures of our team at Tangerine. This was a beautiful family of women, who changed my life, I will forever be grateful for the experience.
Today, Leigh balances her bike clinic business, family, and parenting best she can. She says often  that her greatest accomplishment is her family. She loves being a mom to daughter Grace and being given the chance to teach her many things, including how to ride bikes.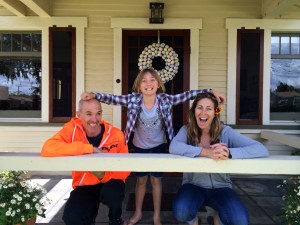 CAREER Leadership
2014-Launched ichoosebikes with a goal to get more women riding bikes.
2002-Current: Bike instructor and event organizer for Ray's MTB women's events
2004-2016: Camp Del Corazon sponsor and volunteer for the DAVI golf tournament
2012-Current: Ride Leader 'Saturday group rides' at Troy Lee Designs boutique – Laguna Beach, CA
1997-2002: NORBA (USA Cycling) Board member "Athlete Representative"
Nominated in 2001 for Richard Long Sportsmanship award
1996 Grand Marshall "Tour de Cure", Charity ride in L.A. for Diabetes
1996 Grand Marshall of "American Heart Association" Ride in L.A. to benefit Heart disease studies
1995 Nominated as "Female Cyclist of The Year" for Korbel Night of Champions